Age:
Height: 5'9"
Weight: 210lb

Education:
Penn State Scheyer Honors Program- Class of 2001
B.S. Biochemistry and Molecular Biology
B.S. Economics

Occupation:
Owner of Core Nutritionals, LLC
Owner of Merica Labz, LLC
Owner of Merica Energy, LLC
Co-Owner of Arms Race Nutrition, LLC
Owner of Crush It Coliseum, LLC
Owner of The Nutrition Corners

Favorite Food: Sushi
Favorite body parts to train: Back and Legs
Least favorite body part to train: None
Strongest body parts: Back and Biceps
Weakest body part: Chest
Motto: Crush It!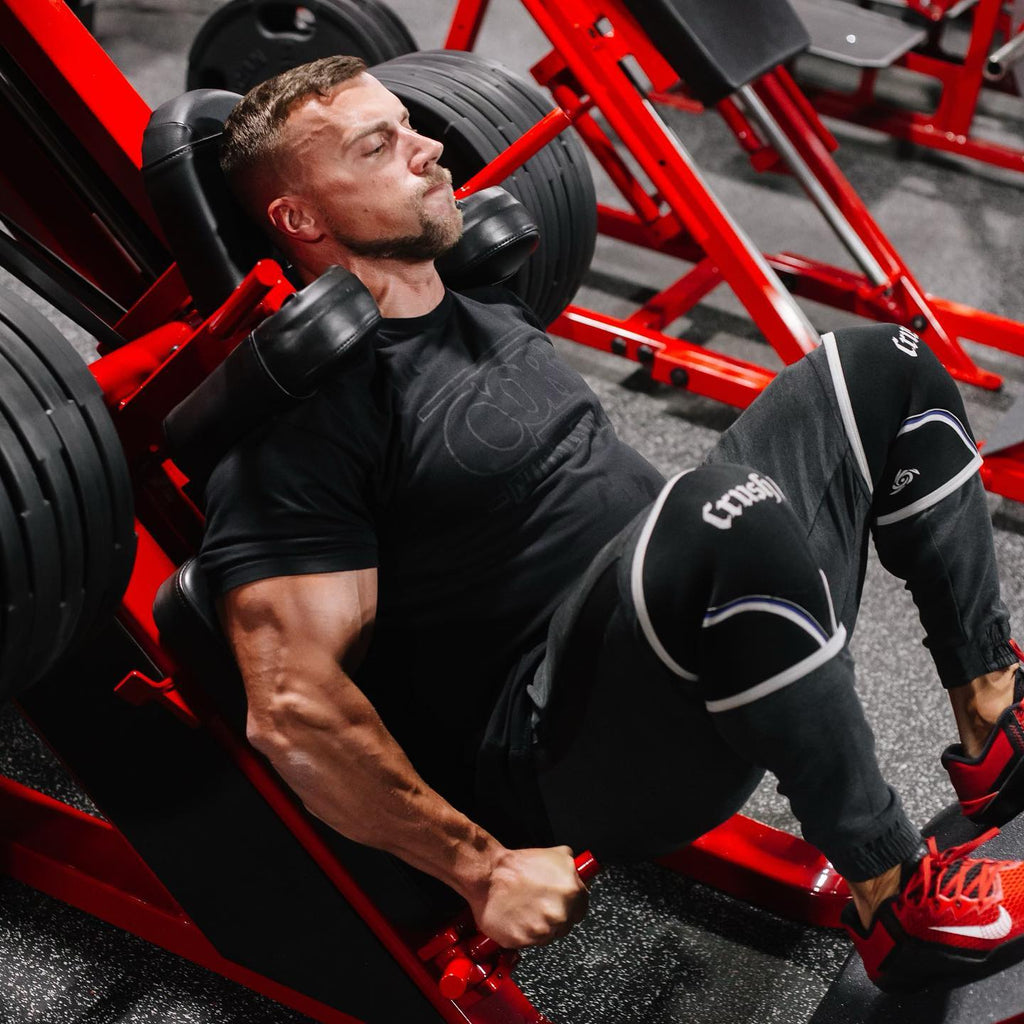 Growing up in Huntington Valley, PA, a small town near Philadelphia, my childhood was an extremely active one filled with sports like soccer, swimming, and baseball. In high school, I earned 11 varsity letters collectively in these sports and was an all - regional athlete. Weighing only 135lb soaking wet out of high school, I was recruited by a number of smaller, D - II colleges as I lacked the size to make an impression on larger D - I schools.
Making the decision to pursue academics over athletics, I chose to attend Penn State University's Scheyer Honors Program. I graduated as valedictorian with degrees in Biochemistry & Molecular Biology, and Economics. Although I was extremely focused on academics and being the best student possible, there was still something missing while I journeyed through my academic career. I missed the training involved with athletics so as a freshman I was introduced to the weight room by one of my roommates. The second I began, I was hooked! I was your typical college kid, so although I lived on cold cereal, by the time I graduated I had built a muscular 175 - pound physique. I did this mainly through consistency and what I had learned about proper training. After I graduated from Penn State, my biochemistry background allowed me to perform my own research and investigation into proper nutrition and supplementation, which helped me further progress in combination with my training.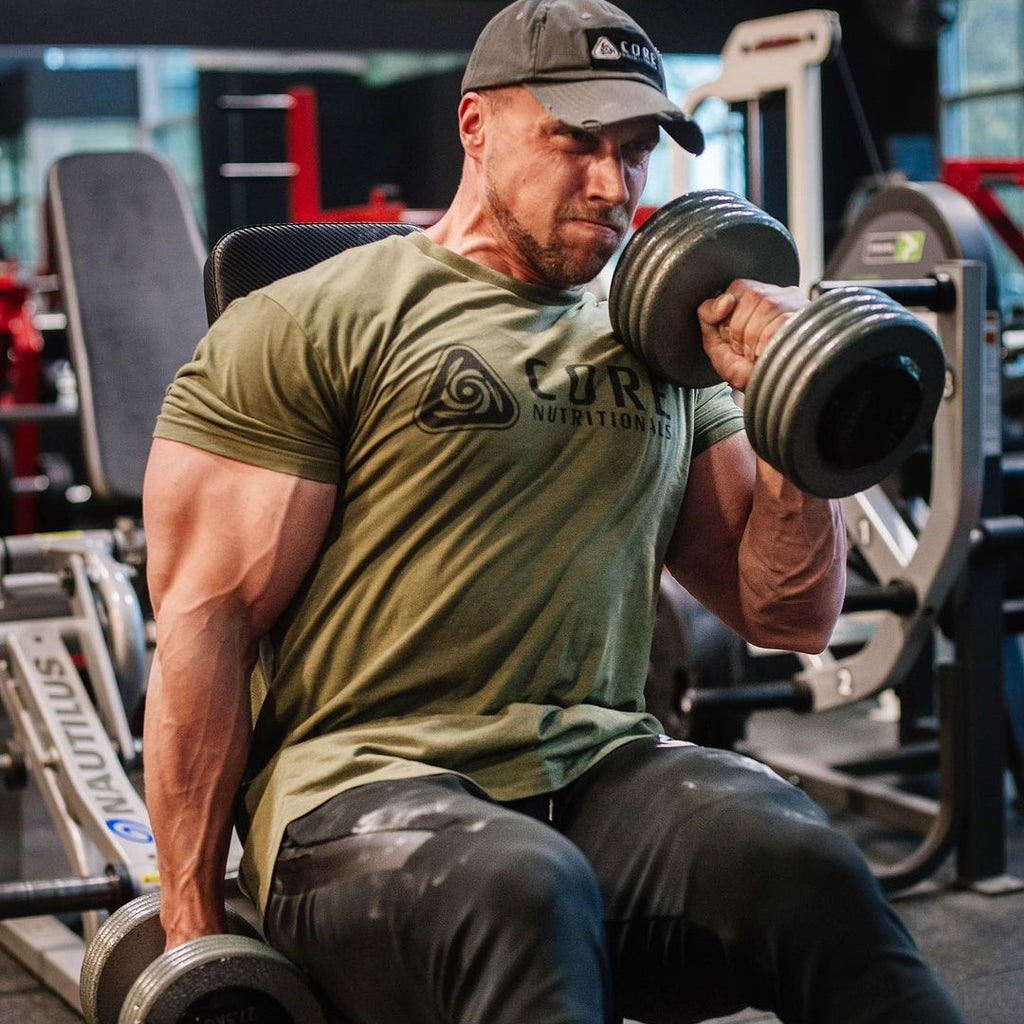 In 2002, a year removed from college, I was encouraged by a local bodybuilder at my gym to compete. At my first show I won the overall novice division and was instantly hooked on this sport. I later won my natural bodybuilding pro card at my second competition, the 2003 OCB Charm City Classic. After winning my pro card, I went on to compete as a pro bodybuilder in the then IFPA with the highlight of my career winning the Yorton Cup Pro World Championship twice.
While working as an economic litigation consultant with Bates White , as a side project, I started my entrepreneurial career by founding Core Nutritionals in 2005. This is brand centered around providing high quality supplements with full transparency, efficacious formulas , non - proprietary blends that work as intended, and fully embodying the Crush It Lifestyle that runs through my veins. I began producing products that were influenced by things I needed to compete and be at my best both on stage and away from the stage. This same principal remains the exact same as it did almost 20 years ago and has led us to grow into multiple brands, multiple retail stores, and a fitness facility for our community. Just to give you a glimpse, Core Nutritionals, Merica Labz, Merica Energy, and Arms Race Nutrition are on a rocket ship of growth with no end in sight. The Nutrition Corners, our retail stores, have grown to 12 stores currently as we begin to take over the North Carolina market. And finally, the Crush It Coliseum is our state - of - the - art fitness facility filled with only the best pieces for you to make gainz! In a nutshell, there is no slowing down for us! Even with all of this going on, I still make sure to make time at home to be with my loving wife, Stephanie, and amazing (and sometimes crazy) boys, Jackson and Griffin.
Every day, with the brands that we have built, we continuously live by a set of Core Values that serves as a roadmap for us to be the best brands and people that we can be. These Core Values do not just apply to the brands. They are also what I live by every day to be the best husband, father, and leader at home.
Core Values
1. Crush It
2. CODG (Can't Out Dream God)
3. Live Passionately
4. Build Community
5. Be A Servant
6. Take Risks
7. Earn It
8. Be Disciplined
9. Take Ownership
10. Collect The Gold Dust
11. Ethics Over Money
12. Stay Humble